Assemble the animals and learn how to spell their names!
Put the self-correcting puzzle of the animals together, and learn how to read and write your first words with the activities and games. In addition, you can animate the animal shapes by adding adhesive eyes.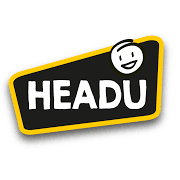 Main Intelligence: Linguistic
Skills: Reading and writing
Learning Objectives: First reading and first writing; Fine manual skills; logical thinking; Recognition of the animals
Topic/Context: Animals
Game Type: Mini Puzzles
Instructions: My First Words
Quick Instructions:
Children can learn to spell 12 animal's names by matching the puzzle pieces together, based on the image at first, and later through some activities and games, explained in more detail in the instructions. They are titled as follows:
- Assemble the puzzles. It is recommended that this activity is done as independently as possible. It also includes the suggestion to animate the animals with the adhesive eyes included in the set, an activity which will require adult assistance.
- Play with words. This adult-guided learning includes prompting children with a beginning letter (making the sound) for them to identify an animal that starts with that letter/sound. Repeat this exercise for the letters at the ends of the words. Quiz the children on two words at a time, asking which word is longer/shorter or which word starts with a particular letter (they are only hearing you say the letter orally, so this still provides some challenge). The puzzles should be assembled for this learning activity.
- Challenge your friends. The adult can lead the children in a competitive game where they collect the puzzles if they answer correctly. Questions can be as simple as: Which animal starts with "B"? Or more contextual, like: Which animal is the largest in real life? Which animal only comes out at night time? (These features would need to be taught priors)
- Find the missing letter. Take out one letter from each animal puzzle and challenge the child to find the missing letter.
More Information
Awards
-
Specifications

Age: 3–6 years
Number of players: 1+
Duration: 30 minutes
Contents: 12 animal puzzles; 36 adhesive eyes
Box Dimensions: 5.5 x 24.5 x 20.5cm
Origin: Made in Italy