Flashcards: Little Boards Read and Write
Reading and writing is always more fun with a whiteboard!
This innovative writing kit gently introduces children to tracing letters by starting them off with fun pictures to trace! Then each of the flashcards show two letters of the alphabet on one side, each with corresponding pictures for words that begin with those letters; the reverse side shows each word spelled out in dashed lines for tracing, and again with the corresponding picture, very small. Children can practise writing by tracing the words using the dry wipe pen!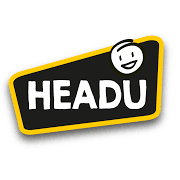 Main Intelligence: Linguistic
Skills: Reading and writing
Learning Objectives: Writing first words; Reading first words; Fine motor skills
Topic/Context: Basic vocabulary
Game Type: Tracing pictures and words
Instructions: Flashcards: Little Boards Read and Write
Quick Instructions:
The kit includes:
- Step by step diagram for appropriate writing posture and pencil grip in the instructions guide.
- 5 mini whiteboards with introductory pre-writing activities on both sides, including: 2 sets of different traceable lines; 8 traceable pictures with colourful elements
- 13 mini whiteboards with 2 alphabet letters represented on each side in a tactile frosted finish, along with pictures to correspond with a word that begins with that letter. On the reverse side of each whiteboard, the picture is repeated in miniature form, along with the whole word spelled out with dashed lines for tracing.
The child can work through each of the tasks outlined above in the prescribed order, supported by a parent/educator guiding them through with use of the instructions guide.
More Information
Awards
-
Specifications

Age: 3–6 years
Number of players: 1+
Duration: 30 minutes
Contents: 18 double-sided mini whiteboards; 1 dry-wipe pen; Instructions
Box Dimensions: 4.2 x 12.2 x 17cm
Origin: Made in Italy