Mums and their little ones!
Playing with these special 2-piece flashcards, children link 10 animals to their young then put the 10 scenery pieces together to assemble a large scene for the animals to move around and interact on.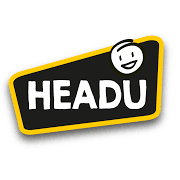 Main Intelligence: Logical-mathematical
Skills: Logical thinking
Learning Objectives: Make connections; Learn to classify; Recognize animals; Build vocabulary
Topic/Context: Animals and their young
Game Type: Logic Puzzle
Instructions: Flashcards: Baby Logic
Quick Instructions:
Introduce the child to the different adult animals, first inviting the child to name the ones they know already. Then you can take the pieces apart and reveal the baby one underneath. Explain that this is the baby of the adult animal. Encourage the child to pair them together based on how they appear visually, and you can introduce the names of the baby animals as they do this. A three-step Montessori method is explained in the instructions.
Animals:
Panda and cub
Tiger and cub
Lion and cub
Hippopotamus and calf
Elephant and calf
Hen and chicken
Penguin and chick
Pig and piglet
Zebra and foal
Dog and puppy

Once the child has done the matching activity, they can put together the 10-piece scenery. You can educate the child further with explanations of the following: which animals can go in the water and which prefer land, and what noises do the animals make. Reinforce the earlier learning too by repeating the names of the animals and of their young, asking the child to point to the correct picture as a way to answer it, or they can say the words aloud if they are able.
More Information
Awards
-
Specifications

Age: 1–3 years
Number of players: 1+
Duration: 30 minutes
Contents: 10 flashcards; 10 shapes
Box Dimensions: 4.2 x 12.2 x 17cm
Origin: Made in Italy