Baby Flashcards (Montessori)
Listen to and pronounce your very first words!
With special cut-out shapes, these flashcards activate various sensory channels for your little one to enjoy. The Montessori-inspired three period method also promotes listening and comprehension skills in a natural and spontaneous way.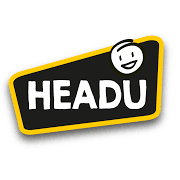 Main Intelligence: Linguistic
Skills: Listening and speaking
Learning Objectives: Listening and comprehension; Memorisation and pronunciation of the first words; First dictionary; Fine manual skills; Classification and recognition of shapes
Topic/Context: Mixed subjects
Game Type: Flashcards with cut-out shapes
Instructions: Baby Flashcards (Montessori)
Quick Instructions:
This game develops children's linguistic abilities and offers a first experience playing with abstract ideas. It's based on the teachings of Maria Montessori, harnessing the different senses to heighten the cognitive experience and using the three-period method to promote natural, spontaneous learning.
Sensory Stimulation: The Baby Flashcards are made of shaped card with insets to stimulate the sense of touch. They also stimulate visual perception as the children recognise and remember the pictures. At the same time, the Baby Flashcards are a useful way of teaching additional concepts like the sounds of words.
Three Period Lesson: This method is ideal for younger children as a way to introduce new concepts, like names, sounds, numbers, shapes, colours and so on. There are three stages to the learning process, detailed in the Instructions but listed as follows: Words and Pictures, Sorting Game, and My First Discoveries.
More Information
Awards
-
Specifications

Age: 1–3 years
Number of players: 1+
Duration: 30 minutes
Contents: 10 large cards; 10 coloured cut-out shapes
Box Dimensions: 4.2 x 12.2 x 17cm
Origin: Made in Italy