Flashcards: Emotions and Actions (Montessori)
Promote self-expression and help develop personal intelligence.
Children can play multiple educational games with this set of forty tactile flashcards: recognise emotions, facial expressions and everyday actions by observing the pictures of the boys and girls. Have some fun mixing them up to make funny faces!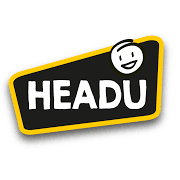 Main Intelligence: Intrapersonal and Interpersonal
Skills: Identity and autonomy
Learning Objectives: Recognise and express emotions; Recognise everyday actions; Extend vocabulary; Boost imagination
Topic/Context: Human emotions and actions
Game Type: Flashcards
Instructions: Flashcards: Emotions and Actions (Montessori)
Quick Instructions:
The emotions depicted are: happiness, surprise, disgust, fear, anger, sadness. Each emotion is represented by two boys and two girls, and the adjective describing the emotion is written on the card. Introduce the cards, and ask children if they can name/describe any of the emotions presented. Then ask leading questions about how the children feel in different scenarios; they can use the cards and name the emotion to answer.
- Memory Game: Lay the cards face-up on the table for the children look for pairs and memorise their positions. After 30 seconds, the cards are then turned over and the children take turns to look for pairs or find all four cards showing the same emotion. For any incorrect tries, the cards are turned back over and all players should take note of their positioning for potential future pairings. If a player guesses a pair or a group of four correctly, they get to keep the cards. The player with the most cards at the end of the game wins!
- Game of Expressions: The backs of the emotions cards feature mouths, eyes and noses in different expressions. They can be mixed and matched to make a range of different emotions. Children can be left to play themselves or can be prompted to create a specifc emotion. There are two pairs of cards for each emotion. Like before, the cards showing the same emotion can be grouped together and the differences and similarities discussed.
- Action Cards: Children will enjoy miming actions shown on the cards for other children or the adult to guess. Vice versa, they can watch others mime an action and then select the relevant card. With older children, you can ask leading questions, whereby the child answers by picking up the card showing the correct action. These cards can also be used to play sorting or memory games, finding pairs of cards with the same action.
More Information
Awards
-
Specifications

Age: 1–4 years
Number of players: 1+
Duration: 30 minutes
Contents: 36 cards; Instructions
Box Dimensions: 4.2 x 12.2 x 17cm
Origin: Made in Italy