Play & Tell - Wild Animals
Imaginations will run wild with this Safari-themed play set!
Children can learn about the animals and characters found in the safari desert and play with the chunky, freestanding blocks to make up their own stories and scenarios. The set comes inside a sturdy cardboard box, shaped and illustrated like a safari house to create the perfect backdrop for the scenes!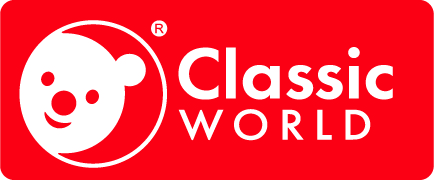 Chunky freestanding wooden pieces include:
Characters: Veterinary, Boy, and Explorer
Animals: Zebra, Monkey, Flamingo, Giraffe, Elephant, Rhinoceros, Crocodile, Leopard, and Lion
Nature: Tree and Grass
Vehicle: Animal Rescue Vehicle

The sturdy cardboard house is made up of:
Two separate freestanding structures, 5cm thick. They can be positioned together with a thickness of 10cm to represent a safari house.
Both structures feature fun illustrations on the exterior to depict the outside of the safari house.
On the inside of the cardboard structures are detailed illustrations that depit the inside of the safari house.
Learning outcomes: Explore imaginary play scenarios and develop creativity, imagination, confidence, social intelligence, and story-telling skills. Learn about the African safari desert and the people, animals, and environment within it.
More Information
Care Instructions

Care Instructions: Do not use chemical-based cleaning products or wash wooden toys directly in water.

Safety Instructions: Do not give toys with small parts unsupervised to children under the age of 3 or who still place items in their mouth.

Awards
-
Specifications

| | |
| --- | --- |
| AGE | 2+ Years  |
| MATERIAL | Chunky wooden characters & sturdy cardboard house |
| DIMENSIONS | 27 x 20 x 5 cm |
| CONTENTS | 16 pc |