A tactile alphabet you can touch!
With Montessori-style teaching methods guiding the learning, children assemble the 2-piece puzzle sets learning to associate letters with sounds and the featured words and pictures. Children can also trace the shape of the emery letters with their fingers, and after learning the alphabet can repeat this with their eyes closed to guess the letters. They will also distinguish longer and shorter words, and thanks to the special self-correcting tokens, will learn the alphabet.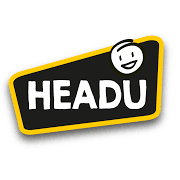 Main Intelligence: Linguistic
Skills: Reading and writing
Learning Objectives: Recognise the alphabet; Read their first words; Have tactile sensitivity; Develop manual ability
Topic/Context: The Alphabet
Game Type: Puzzle
Instructions: Touch ABC (Montessori)
Quick Instructions:
This alphabet puzzle provides multiple applications for learning:
- Pair the letter piece with the picture and word
- Sound out the word with emphasis on the beginning letter
- Group short words together and long words (this could be done by length or by counting out syllables)
- Lay the alphabet out in different formations and shapes
- Play a guessing game where children are blindfolded and trace the shape of a letter and to guess what it is. They can keep the card if they guess correctly, and the player with the most cards wins.
More Information
Awards
-
Specifications

Age: 3–6 years
Number of players: 1+
Duration: 30 minutes
Contents: 52 puzzle pieces (26 pairs) with self-correcting insertions
Box Dimensions: 5.5 x 24.5 x 20.5cm
Origin: Made in Italy