First Puzzle: The Jungle (Montessori)
Learn about the jungle and develop sensory coordination!
Children can put together the puzzle and have fun inserting the chunky wooden animals in the correct spaces. Stimulate learning with explanations of the different animals, descriptions of their features, and by drawing focus to background details in the picture, then use questioning techniques to reinforce the child's understanding.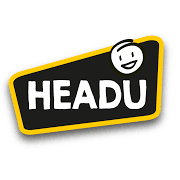 Main Intelligence: Bodily-kinesthetic
Skills: Touch and manual skill
Learning Objectives: Hand-eye coordination; Fine motor-skills; Tactile learning; Learning about jungle animals
Topic/Context: The Jungle
Game Type: Puzzle with chunky wooden feature pieces
Instructions: First Puzzle: The Jungle (Montessori)
Quick Instructions:
Assemble: Children can assemble the puzzle featuring a lively jungle, populated by five delightful, chunky, wooden animals, which need to be inserted in the gap with the corresponding shape. Encourage them to compare the designs of the pieces with the picture shown on the back of the box.
Enrich: Enrich the learning experience by pointing to the pieces and introducing the associated vocabulary, expanding further wherever possible with details that provide more context and stimulate understanding. Finish by asking the children specific questions where they can recall their new learning. Many suggestions are included in the instructions.
More Information
Awards
-
Specifications

Age: 2–4 years
Number of players: 1+
Duration: 20 minutes
Contents: Puzzle made up of 6 shaped pieces; 5 wooden animals
Box Dimensions: 6.9 x 18.6 x 25.5cm
Origin: Made in Italy