Flashcards: Tactile and Phonics Alphabet (Montessori)
Read, touch and listen!
Learning to read and write is easy with these 40 large tactile cards. Children can pronounce the words, match the first letters of the words to the pictures, and then trace the frosted letters with their finger.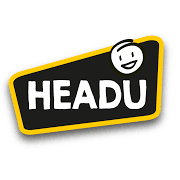 Main Intelligence: Linguistic
Skills: Reading and writing
Learning Objectives: Recognise the alphabet; Link pictures to phonemes; Read first words; Use sense of touch
Topic/Context: Everyday objects
Game Type: Flashcards
Instructions: Flashcards: Tactile and Phonics Alphabet (Montessori)
Quick Instructions:
The cards are divided by colour accordingly: the red group teaches the short vowel sounds; the blue group teaches the long vowel sounds; the green group are of words that start with consonants; the pink group are of words with secondary initial sounds; the purple group contains digraphs; and the orange group contains blended sounds.
The instructions detail a "three-period lesson", which can be summarised as follows:
Initial Vowel Sounds: Begin by emphasising the vowel sounds at the beginning of the word "aaaapple, eeeegg" and so on; follow this with questioning techniques to test the child/ren's knowledge.
Sounds and letters: On the other side of the cards, the letter of the alphabet corresponding to the highlighted sound is frosted/sand-papered. Pick up one of the cards that you have already explored with your child/ren, show the side with the picture and relate the picture's name to the sound of the beginning letter. Turn the card and show it to them, pronouncing the sound and tracing the letter with your finger. You will then encourage them to to do the same. Continue the same game with the other letters of the red and blue sets and, gradually, with the green, pink, purple, and orange groups. More details on how to do this are included in the instructions.
Let's start reading! After having explored the letters together, we can consolidate the learning process by showing the picture side of the cards to the children again. This time have them try to read the words under the images starting from the highlighted letter or letter combination.
More Information
Awards
-
Specifications

Age: 2–5 years
Number of players: 1+
Duration: 30 minutes
Contents: 36 tactile cards; Guide with didactic tips
Box Dimensions: 4.2 x 12.2 x 17cm
Origin: Made in Italy