Korbell Plus 3 Refill Pack
Bag Liners are Strong, Eco- and Budget-Friendly and Easy-to-Use
Sturdy and stretch-resistant, Korbell's powder-scented liners will securely hold your dirty nappies without breaking, tearing or falling apart.

Carton: 8 Units

Our nappy bin refills feature a unique, continuous roll, giving you the flexibility to create nappy bags of different sizes. There's no wasted liner material when you want to empty the unit before it is full. Plus, Korbell doesn't waste bin liner material by individually wrapping each nappy, resulting in additional savings for users.
Korbell's biodegradable nappy bin liners are the most environmentally friendly solution available.
Biodegradable bag refills are tough and flexible, strong, and tear-resistant. Our bag liners will biodegrade in both landfill and compost sites.
Korbell Bag nappy bin refills are made with 20% recycled materials.
More Information
Awards
-
Specifications

Compatible with:

Korbel Plus Nappy Bin
Diapor Dekor Plus Nappy Bin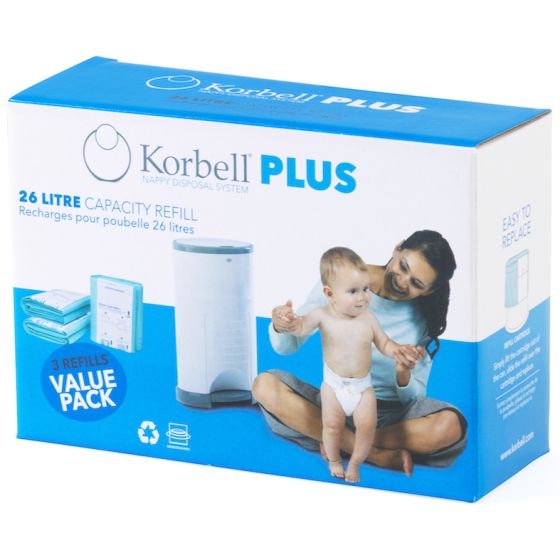 We found other products you might like!