Digital Bath and Room Thermometer with Temperature Alert
The Oricom Digital Bath and Room Thermometer is designed to monitor the temperature of baby's bath or bedroom and to use as a fun toy for babies of all ages.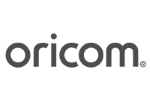 Displays accurate temperature reading of bath or room
Floats in water
Fun and easy to use
LED light illuminates when water temperature is 39°C or over
Automatic switch-off after one 30mins
Displays water temperature 0°C °to 50°C
Requires 2 LR44 batteries, supplied
More Information
Awards
-
Specifications

Product contains button battery/(ies).

WARNING – KEEP BUTTON BATTERIES OUT OF REACH OF CHILDREN

Button/coin cell batteries are hazardous and must be kept out of reach of children at all times, whether the battery is new or used.
If it is suspected a button/coin cell battery has been swallowed or placed inside any part of the body, seek medical attention immediately or contact the Australian Poisons Information Centre on 131126 for 24/7 fast, expert advice. These batteries can cause severe or fatal injuries in 2 hours or less if swallowed or placed inside any part of the body.
Regularly examine devices and make sure the battery compartment is correctly secured, e.g. that the screw or other mechanical fastener is tightened. Do not use if compartment is not secure.
Dispose of used button batteries immediately and safely out of the reach of children. A battery can still be dangerous even when it can no longer operate the device.
Tell others about the risk associated with button batteries and how to keep their children safe.