An enjoyable bingo game for socialising as children!
Kids can learn about animals and their habitats through playing together and putting animals into groups.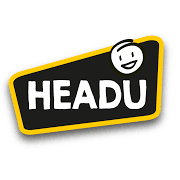 Main Intelligence: Personal intelligences
Skill: Socialisation; Classification
Learning Objectives: Building interpersonal relationships; Learning about animal groups and habitats; Achieving goals; Recognise shapes
Topic/Context: Animal Groups & their Habitats
Game Type: Bingo Game
Instructions: Animal Lotto
Quick Instructions:
Bingo Game:
This fun, easy-to-play bingo game introduces children to animals and their natural habitats. The kit includes six habitat cards and thirty animal cut-outs to fit into the matching shapes.

To begin the game, give each player a habitat card and lay the animal cut-outs face down on the playing surface. Each player takes a turn to pick up an animal. If the animal picked is shown on their card, they take it and slot it into the matching space; if it's not, they return the piece, facedown, to the playing surface. The first person to complete their habitat card with all five animals wins.
Flashcards learning:
Present the animal cut-outs to the children like flashcards, pronouncing the names of the animals and their relative habitats. A three-step montessori teaching method is recommended for this and is explained in more detail in the instructions.
More Information
Awards
-
Specifications

Age: 2–4 years
Number of players: 1+
Duration: 20 minutes
Contents: 6 habitat cards to be completed; 30 cut out animals
Box Dimensions: 6.90 x 24.5 x 20.5cm
Origin: Made in Italy