Learn to read and write with fun, word-building houses!
Children can start by putting the 18 word puzzles together in the little houses, then using the moveable letters they can spell out each word in the space below, and finally they can practise writing the word themselves with the erasable pen provided. The game is inspired by the Montessori three-period method.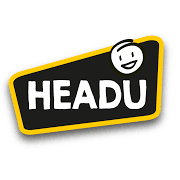 Main Intelligence: Linguistic
Skills: Reading and Writing
Learning Objectives: Learn to write; Read words; Recognise the alphabet; Learn new words; Manual dexterity
Topic/Context: Basic vocabulary
Game Type: Puzzle and spelling game
Instructions: Writing Lab (Montessori)
Quick Instructions:
Using the corresponding houses, the child can start by putting together the puzzles to form words; then they "write" the words using the moveable alphabet; and finally practise practice writing using the erasable pen provided. The instructions detail how to progress the child through the learning with the Montessori three-period lesson.
There could also be the opportunity to use the kit in the following ways:
Learn more words: Reuse the 72 alphabet pieces for endless learning!
Spelling race: (An activity for multiple children) Choose a word from the word puzzles to challenge the children to spell. They can use the moveable letters (without the word houses) to spell out the word. First to correctly complete the word wins a point. Play up to a certain number of points to determine the overall winner!
More Information
Awards
-
Specifications

Age: 3–6 years
Number of players: 1+
Duration: 30 minutes
Contents: 72 letters; 3 word-building houses; 18 word puzzles of different sizes for objects with names of different lengths; 3 little whiteboards; 1 erasable pen; Instructions
Box Dimensions: 6.9 x 24.5 x 20.5cm
Origin: Made in Italy