Tour the world and meet all kinds of amazing animals!
Are you ready for a fantastic adventure amid the attractions of the world? First, assemble the giant puzzle, and then position the twenty-five 3D animals in the territories where they live.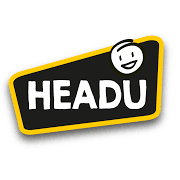 Main Intelligence: Personal & Spatial
Skills: Worlds in comparison
Learning Objectives: Learn the continents and the countries; Discover the attractions and the monuments; Recognise the flora and the fauna; Compare populations and cultures
Topic/Context: The World and its Animals
Game Type: Giant Puzzle
Instructions: World Tour
Quick Instructions:
The game is a journey of discovery as regards the continents, countries and animals of the world.
Assemble the Puzzle: Have the children assemble the puzzle and guide them in discovering many curiosities relative to the most important countries, customs and traditions, flora and – above all – the many animal species that populate our planet! Do this in such a way that, once they have assembled the puzzle – or even during the activity – the children can recognise the elements depicted in the large drawing. Name them aloud every so often, by pointing to them. Clearly articulate the sentence and emphasise in a louder tone the word that you wish them to learn: "This is Africa", "This is Europe", "This is the Antarctic", and so on.
The Animals of the World: At this point, attract the attention of the children to 25 3-D animals and to the environment in which they live. Guide them in assembling the 3-D tokens of the animals, and have the children position them in the right places. During this activity, you can enrich the experience by reading aloud the descriptions in the instructions booklet, which introduce the animals in a clear and attractive way, with all their curious characteristics.
More Information
Awards
-
Specifications

Age: 5–10 years
Number of players: 1+
Duration: 45 minutes
Contents: Giant puzzle, 60 x 44 cm, consisting of 108 pieces; 25 3D elements
Box Dimensions: 6.1 x 28.5 x 25.5cm
Origin: Made in Italy