Vaporizer Alertness Refill 5pk
Lemon, Peppermint, Eucalyptus
A carefully formulated blend of lemon, peppermint and eucalyptus oil used to sharpen concentration and promote clear thinking. It helps to refocus the senses and stimulate creativity. The aroma will freshen and deodorize the atmosphere.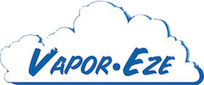 More Information
Specifications

Each refill pad will last approx 8-10 hours, depending on the setting you choose and the conditions in your room.

For use in the Vapor-Eze Waterless Vaporizer & Aromatherapy Unit.