The Human Body under X-Ray
Skeleton, systems, functions and vital organs!
Fit the pieces of the jigsaw puzzle together and study the picture you've built to see what an amazing thing the human body is. See in fascinating detail the vital organs, systems, bones and lots more. Then use the magical torch to find the things hidden from the naked eye and complete the "Missions".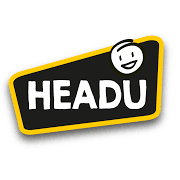 Main Intelligence: Naturalist
Skills: Living matter
Learning Objectives: Learning about the human body, its functions and vital organs, apparatus and systems; Observation and scientific method; Attention and concentration
Topic/Context: The human body
Game Type: Puzzle and competitive game
Instructions: The Human Body Under X-Ray
Quick Instructions:
This game helps children to understand that the human body is a complex structure formed of different systems, organs and parts that enable our body to perform specific functions.
Puzzle: Begin by assembling the 84-piece puzzle. You'll see that there's a picture of a boy's body on the left, surrounded by a series of balloons with images of the various systems of the human body. On the other side, there's a picture of a girl surrounded by more balloons showing a selection of bones in the human skeleton.
Magic Torch: Point the magic torch at the two large pictures to reveal a number of things which are invisible to the naked eye:
The picture on the left reveals both the names of the organs pictured in the balloons and also their relative positions in the child's body. In this way, children can learn both the names
of the body parts and organs and also where they are in the human body, like a real-life x-ray image.
The picture on the left reveals the names of the bones pictured and shows where they fit into the skeletal system in the girl's body, which will be visible, as before, like an x-ray.
Game time: The Mission Cards can be used for individual play or for going head-to-head with friends. See the instructions for how to play.
The instruction manual also includes comprehensive descriptions of each of the 9 major bodily systems.
More Information
Awards
-
Specifications

Age: 6–10 years
Number of players: 1+
Duration: 45 minutes
Contents: One 84-piece jigsaw puzzle; 10 double-sided Mission cards; 1 erasable pen; 1 magic torch
Batteries: 3 X AAA (not included)
Box Dimensions: 5.5 x 24.5 x 20.5cm
Origin: Made in Italy