Storytelling Game for Children
Boost your storytelling powers, create magical tales!
Assemble the six 12-piece fantasy settings, and choose from 29 fun cut-out characters and objects to make up multiple imaginative stories. The instructions guide gives detailed descriptions of the settings, characters, and objects, as well as ideas for activities, games, and storytelling tips – a comprehensive learning resource for teaching the genre of fantasy.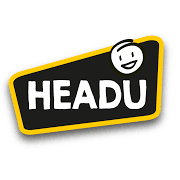 Main Intelligence: Linguistic
Skills: Linguistic creativity
Learning Objectives: Listening and comprehension; Generating and expressing ideas and telling stories; Seeing oneself in the characters; Memorising words and texts; Creatively applying new knowledge in original ways
Topic/Context: Fantasy stories
Game Type: Guided storytelling
Instructions: Storytelling for Children - Please note: The manual incorrectly depicts the settings puzzles as being 4-piece, rather than 12-piece.
Quick Instructions:
The Storytelling Game for Children is a useful teaching tool that stimulates creativity and free expression, encouraging children to find the best words to express what they want to say in their many stories. Bringing imaginary characters to life and giving them emotions and feelings helps to develop empathy and make the child more in touch with their own sentiments and those of others. Making up stories also develops the ability to place facts and events within time and space.
In the beautifully formatted teaching guide/instruction manual, you will find:
- Comprehensive descriptions for each of the 6 jigsaw fantasy settings
- Comprehensive descriptions for each of the 20 cut-out fantasy characters
- Descriptions for each of the 9 cut-out fantasy objects
- Activities with instructions
- Story-telling tips
More Information
Awards
-
Specifications

Age: 3–6 years
Number of players: 1+
Duration: 30 minutes
Contents: 6 twelve-piece jigsaw scenes; 29 cut-out characters; Storytelling guide packed full of tips
Box Dimensions: 6.9 x 18.6 x 25.5cm
Origin: Made in Italy