Step by Step Drawing School
Become a pro at animating 10 animals!
This original kit cleverly coaches children to draw animals, step by step. Included in the set is a special little board, complete with a felt-tip pen for drawing and erasing, for developing creative skills.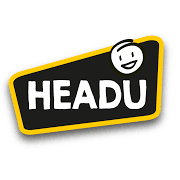 Main Intelligence: Spatial
Skills: Figurative arts
Learning Objectives: Learn to draw; Develop fine manual skills and eye-hand coordination; Stimulate artistic creativity; Recognise the animals
Topic/Context: Animals
Game Type: Drawing
Instructions: Step by Step Drawing School
Quick Instructions:
- Familiarisation: Begin by using the coloured cards as flashcards and follow the Montessori method of the "3 times" in order to favour recognition of the animals, as well as to teach the children how to pronounce their names.
- Knowledge recall: At a later moment check the child's learning by first asking them to select certain animals and then by asking them specific questions.
- Build the sequence: When the children recognise the animals and know how to pronounce their names, they are ready to assemble the sequences. To learn the first drawing techniques in this way, compare the features of the cards of the incomplete sequences with those of the cards depicting the complete animals.
- Sort the animals: Once the sequences have been assembled, we can also have the children think about the places from which the animal comes, by forming 5 groups of two: sea animals, forest animals, and animals from the farm, the savannah, and the city (i.e. pets).
- Practise: Have the child practise first with the guide-stencil and erasable pen. Only when the activity using the stencil has been carried out in a secure manner can we ask them to reproduce the figures by means of free drawing.
- Draw the animals: We introduce one sequence card at a time (always with the coloured card for reference) and invite them to reproduce the sequence by imitating the form/shape, one sequence card at a time.
- Extra for experts: Some children may like to transfer their skills to create a picture on an A-4-size sheet of paper, with a pencil then a black felt-tip pen for the outline, completed using coloured felt-tip pens or with pastel colours. The may like to make a picture with the animals depicted together on a relevant background.
More Information
Awards
-
Specifications

Age: 3–6 years
Number of players: 1+
Duration: 30 minutes
Contents: 10 four-piece puzzles depicting the progressive animation of 10 animals; Draw and erase felt-tip pen; Erasable board; Stencil
Box Dimensions: 5.5 x 24.5 x 20.5cm
Origin: Made in Italy