Sleep Suit™ Warm 0.2 TOG - Grey
The Love to Dream Sleep Suit™ Lite is a sleeveless, onesie-style sleeping garment, ideal for keeping cool in warmer temperatures.
Made from ultra-light Nuzzlin™ fabric – a new generation muslin fabric – it's super soft & highly breathable, reducing the risk of overheating. Built-in legs provide freedom of movement for morning & night play – perfect for little wrigglers. Features:
Very versatile; can be used for sleep, play, or on-the-go
Made from 100% Nuzzlin™ fabric – ultra-light & ultra-soft cotton
0.2 TOG fabric is light & cool – perfect for warmer climates
Ideal for room temperatures between 24°C & 27°C
Sleeveless design for ultimate ventilation on warmer days & nights, to help reduce the risk of overheating
Built-in legs & feet allow your child to safely move around their sleep space
"2-in-1" feet – covered for bedtime, uncovered for playtime; grip pads on feet help reduce slipping
The foot cuffs are made from jersey knit cotton for extra snugness & feature anti-slip dots for safer play
Leg length specially sized to help reduce trip hazard
Twin zipper for easy nappy changes
A great alternative to loose blankets
Moon & Stars print with grey
Fabric content: 100% Cotton
Easy care: Gentle machine wash & low tumble dry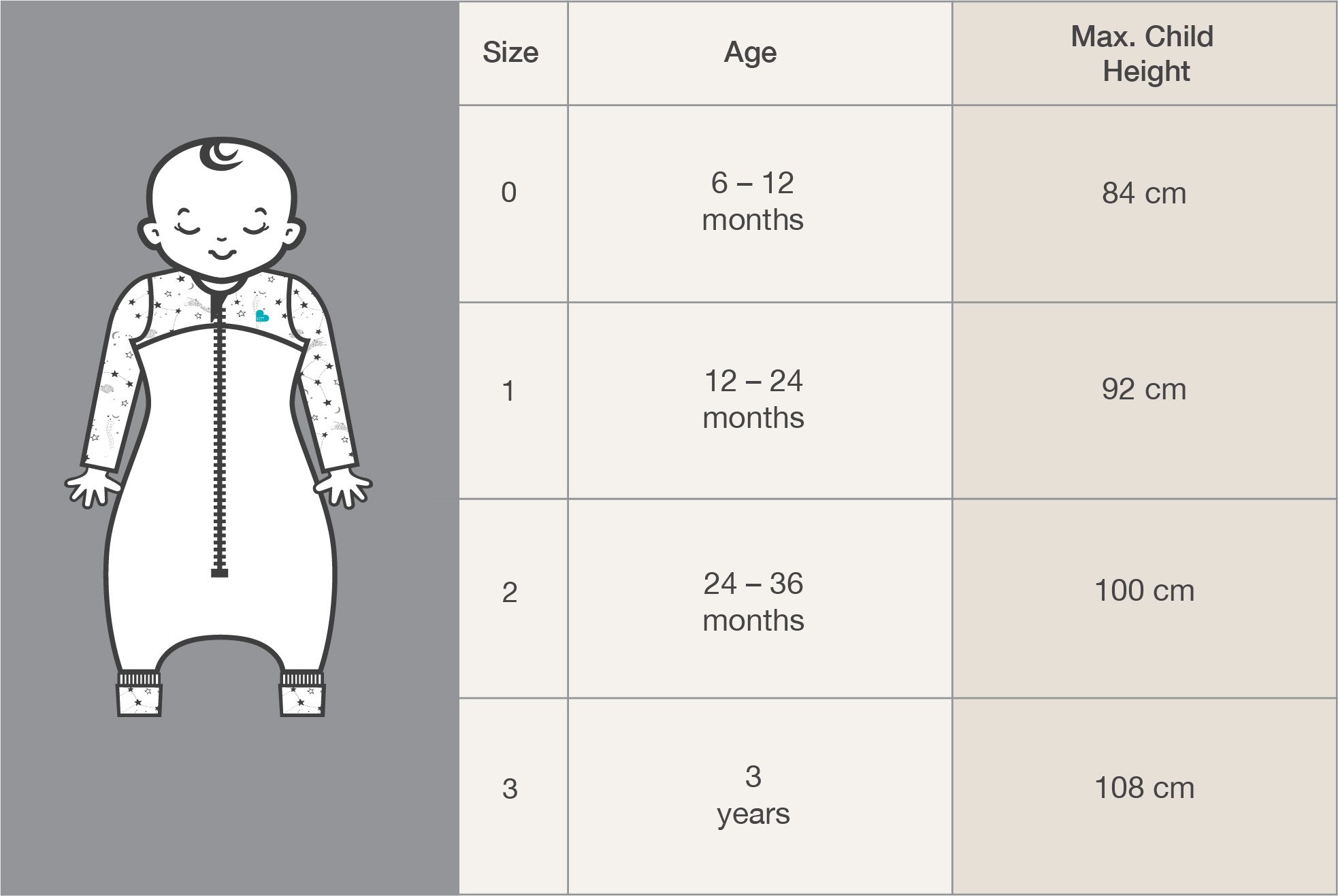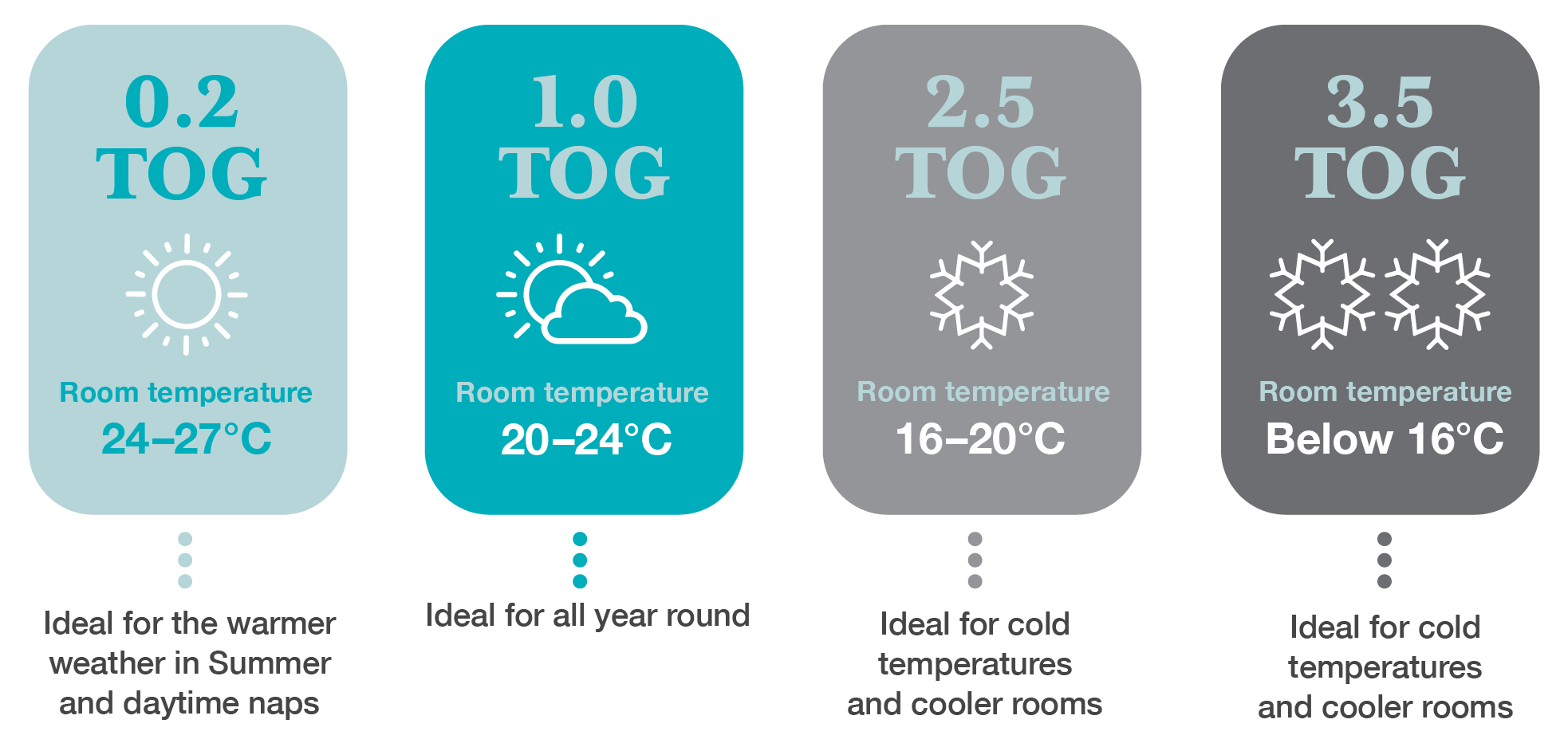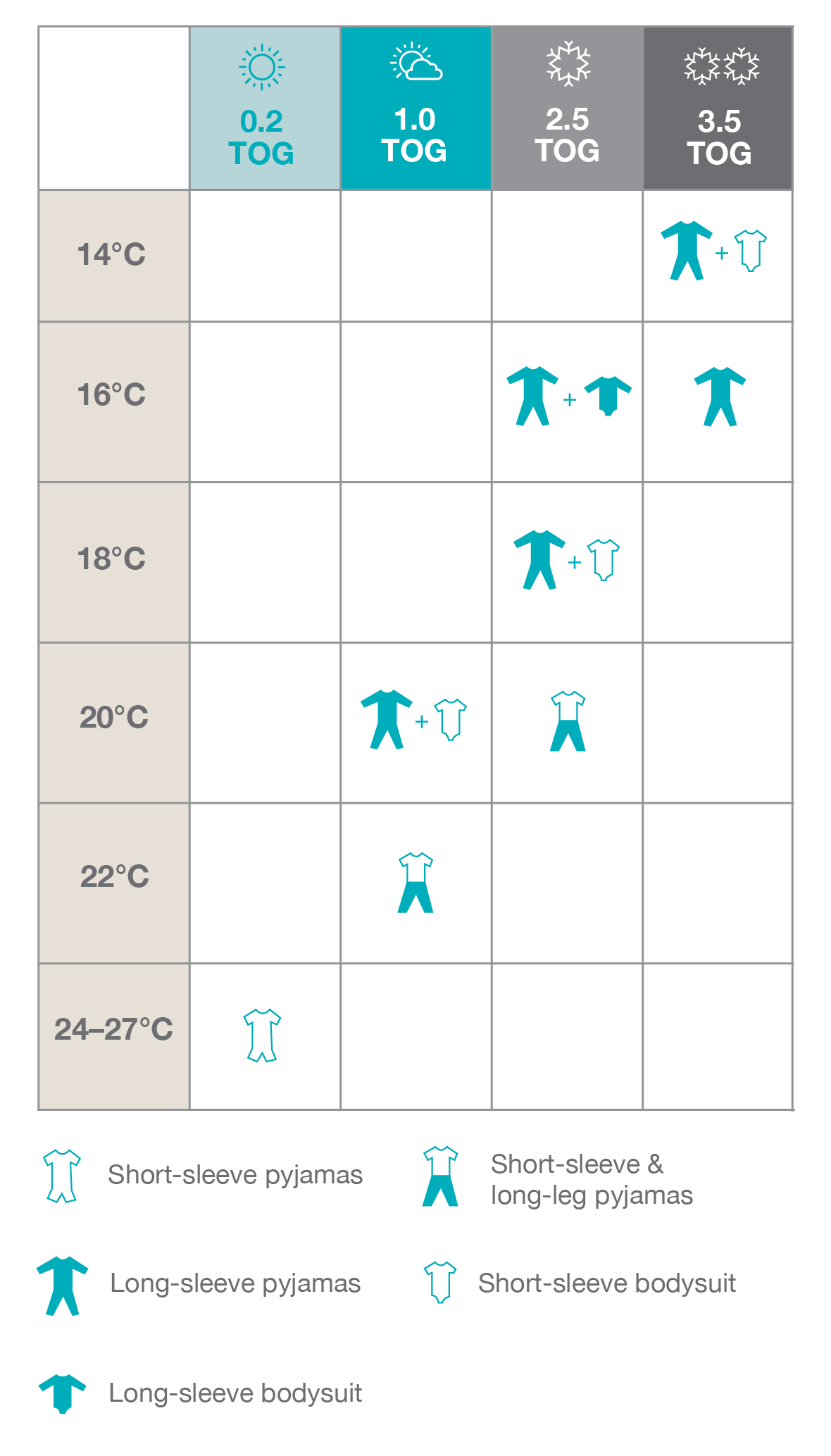 More Information
Care Instructions

When to wash:

Wash before first use.
Wash garment immediately if it becomes soiled in any way (vomit, reflux, or leaky nappy, etc.)
Wash immediately after every use if your baby chews, sucks, or drools on the garment (check the neckline & wings/cuff mittens).
Otherwise, washing after every couple of sleeps is a good guideline to follow. This is up to a parent's discretion.  

How to wash/dry:

Close zipper before washing.
Warm & gentle machine wash in wash bag with similar colours. Pull into shape after washing.
Tumble dry on low, or line dry in shade. Pull into shape after drying.
Warm iron if necessary.
Do not soak or bleach garment, iron the zip, or dry clean.

Awards

Specifications

Sizing (by baby's height & age)
1 (12–24 months); max. height 92cm
2 (24–36 months); max. height 100cm
3 (36–48 months); max. height 108cm

 

All Love To Dream™ Products are INPAA Approved. INPAA is a privately owned and operated organisation, and is the key representative body in the Australian nursery industry. Its primary objective is to lead the development of safer nursery products and to promote the safe consumer use of products.


Fire Hazard Labelling
WARNING: HIGH FIRE DANGER; KEEP AWAY FROM HEAT AND FLAME