Learn to read and write with pictorial alphabet & word puzzle cards.
Children associate letters (uppercase and lowercase), words, and pictures by completing a rich and colourful alphabet. In addition, using the tracing method, the child learns to write the words in small and capital letters. Thanks to the magic felt-tip pen, they can erase and refine the act of writing.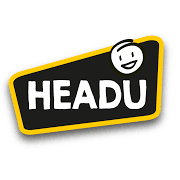 Main Intelligence: Linguistic
Skills: Reading and writing
Learning Objectives: Acquisition of first reading and writing skills; Recognition of capital and lowercase letters; Development of fine manual skills and of eye-hand coordination
Topic/Context: The alphabet; Common objects and animals
Game Type: Learning puzzle & writing activity
Instructions: Read & Write
Quick Instructions:
The two main learning activities are described in more detail in the instructions but can be summarised as follows:
Put the alphabet back together: The pack consists of 26 puzzles for the letters of the alphabet with 3 pieces in each puzzle. One piece is a picture of an everyday object/animal, along with the corresponding starting letter of the word written in both uppercase and lowercase. The other two pieces are of the word spelled out in full – one piece spells the word in all uppercase and the other in lowercase. The child needs to match the pieces together and form the puzzles. They can also lay them out in alphabetical order.
Write and erase: Let the child use the magic pen to trace around the words to learn how to write. Start them off with one syllable words and gradually progress to more complex words.
Read with mum or dad: Read the words aloud for the child to repeat. Stimulate their learning by asociating the word with the picture and with your own creative sounds and actions. Again, progress from easier words to more difficult ones.
More Information
Awards
-
Specifications

Age: 3–6 years
Number of players: 1+
Duration: 30 minutes
Contents: 78 self-correcting pieces; 1 draw and erase felt-tip pen
Box Dimensions: 6.90 x 24.5 x 20.5cm
Origin: Made in Italy