Eight colourful puzzles with jumbo pieces!
Develop confidence for little ones with this set of cute farm animal jigsaw puzzles with progressive difficulty levels. Special jumbo pieces make it easier for little fingers.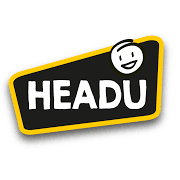 Main Intelligence: Personal (developing confidence)
Skills: Discover the world; Learn about farm animals; Fine motor skills
Learning Objectives: Discover the world; Recognise farm animals; Develop fine motor skills
Topic/Context: The Farm
Game Type: Progressive puzzles
Instructions: Progressive Puzzle 8
Quick Instructions:
Allow children the time they need to familiarize themselves with the activity, and then encourage them to begin assembling the animal puzzles. The self-correcting pieces will help them to work by themselves. Start with the two piece puzzle before moving on to the threepiece, then the four, getting to the five-piece puzzle last. Encourage the young learner to compare the puzzle pieces with the pictures on the front and back of the box, to enable them to complete the puzzles by themselves.
Once the puzzles are complete and you have the children's attention, point to the animals and say their names out loud. Progressing, you can then add some additional information like, "A sheep gives us wool,", "Milk from a cow gives us yummy cheese." As a final step of the activity, prompt the children with simple questions while pointing to an animal, "What is this animal with long ears called?", "What noise does a dog make?"
More Information
Awards
-
Specifications

Age: 2–4 years
Number of players: 1+
Duration: 15 minutes
Contents: 8 progressive puzzles with 2 each of 2pc, 3pc, 4pc and 5pc puzzles
Box Dimensions: 5.5 x 25.3 x 18.8cm
Origin: Made in Italy