My Little House (Montessori)
Everything in its proper place!
Put things in order and re-assemble your wonderful little house! With this maxi-game, children can classify the shaped objects, identify their shape, and locate them in their correct position.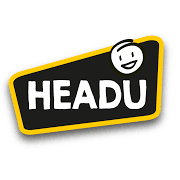 Main Intelligence: Personal
Skills: Identity and autonomy
Learning Objectives: Acquire personal identity and independence; Develop touch; Recognise shapes; Classify objects
Topic/Context: A typical house and contents
Game Type: Puzzle
Instructions: My Little House (Montessori)
Quick Instructions:
Contents of the game:
- 8 illustrated cards with the rooms of the house: kitchen, living room, bathroom, bedroom, terrace, kids bedroom, garage, and laundry room
- 32 shaped objects relating to the corresponding rooms (4 per room)
Discovering and using the objects: Each shaped object is illustrated in two different ways (on the shaped object and in the cut-out). This dual representation allows children to understand their uses. In playing, the children acquire knowledge of the correct daily use of the objects inside the house.
Build the house: Children will enjoy completing the 8 environment-cards with the equivalent 32 shaped objects, and then moving them, thus building a large house. To do this, they can play freely, refer to the image on the box, or else carry out the first classifications, dividing the objects up in accordance with the micro-environment to which they belong.
Bingo of the rooms: This game is played by a minimum of 2 and a maximum of 8 players. Each child chooses an environment-card and places it in front of him- or herself. The 32 shaped objects are mixed up and placed, covered, in the centre of the game board. In turn the children uncover a shaped object. If it is present in their environment-card, they win it, and put it in the space provided; otherwise, they reposition it, covered, on the game board. The winner is the child who first completes his/her environment card with the 4 shaped objects.
Three more games are explained in the instructions but are listed as follows: Find the intruder, Find the shape, and Glow in the Dark.
More Information
Awards
-
Specifications

Age: 2–5 years
Number of players: 1+
Duration: 20 minutes
Contents: Small house to re-assemble with 6 room plans; 30 shaped tokens; Teaching guide
Box Dimensions: 6.9 x 24.5 x 20.5cm
Origin: Made in Italy