Explore a world of adventure with the Kinderfeets Tent!
Assemble the tent in your backyard or playroom and get creative decorating it with cushions, blankets, and your favourite things. A rounded side window provides natural light and a connection to the outside.
Four tents per carton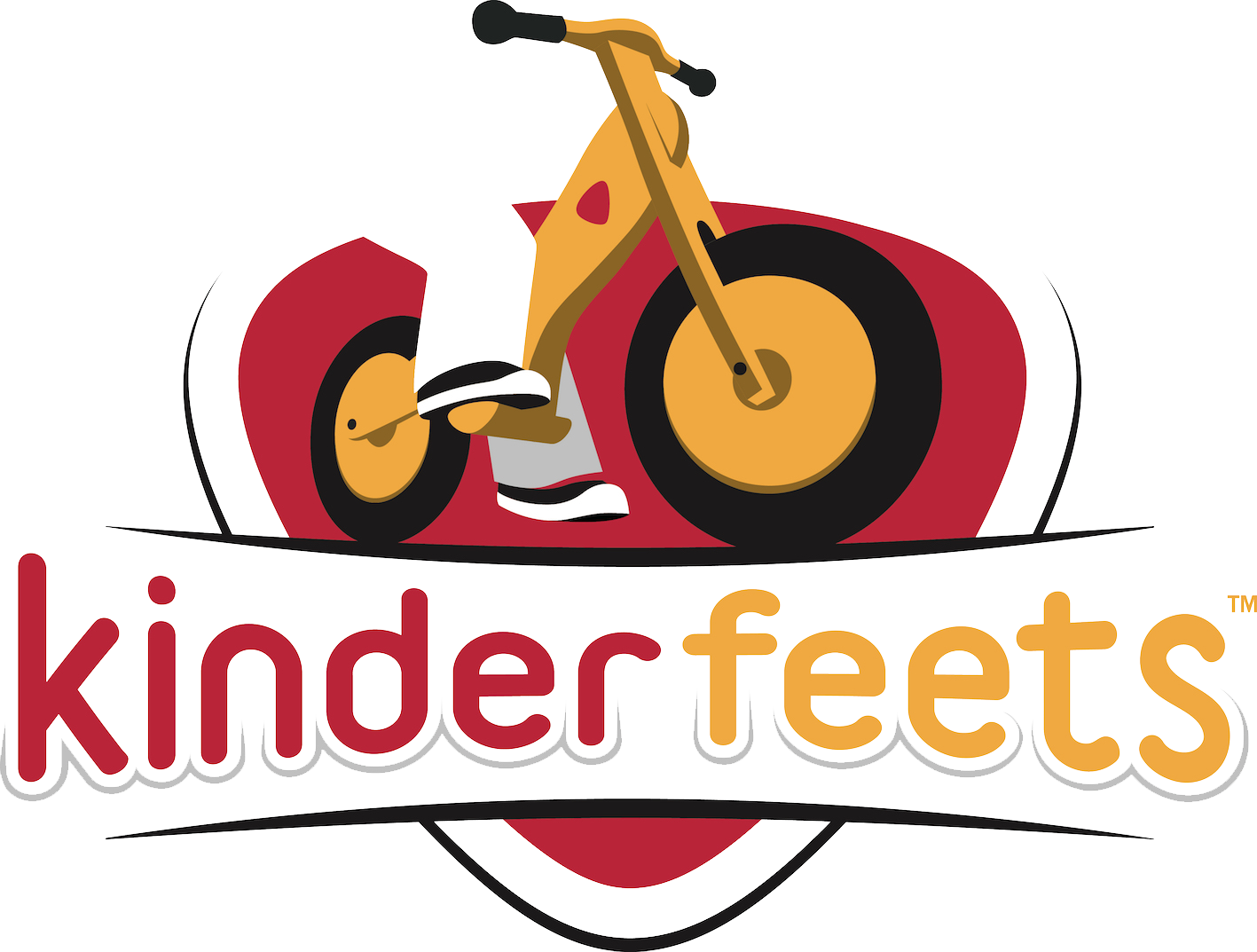 Read a book, play a game, or take a nap in the cosy space. Turn it into a mini house with pretend play items and set up a 'kitchen', sofa, and bed! The tent inspires many forms of fantasy play, which support a wide range of cognitive developmental areas. Roleplay a tea party with friends or stuffed animals, pretend to be soldiers sheltering in war barracks, or play a camp counsellor comforting a homesick child – the options are boundless. On occasions like Christmas, Halloween, and birthdays, you can even give it a festive makeover!
Fit for both indoor and outdoor play (in calm, dry weather). No tools are required for assembly.
More Information
Care Instructions

Tent Care:

Clean your Kinderfeets Tent using a mild cleaning agent, clean water and soft cloth. Hand wash only in cool water. Hang dry.
Machine washing or tumble drying your Kinderfeets Tent may cause its fabric to shrink—resulting in unsafe assembly and inconsistent sizing.
Store indoors. Outdoor use is only suitable on dry days. Do not leave outside overnight.
The tent is not designed for outdoor recreational camping use.
The Kinderfeets tent is not weather-, wind- or waterproof.
Keep away from open flames.
Check that all parts remain secure when the tent is in use. Do not use if it is not constructed correctly and securely. 

Awards
-
Specifications

Tent dimensions: 130 L x 139 W x 130 H cm (51"x 55"x 51") 
Tent box: 147 x 11.5 x 14cm (58 x 4.5 x 5.5")
Suitable for ages 2 years and older.
Wood: New Zealand Pine Wood
Fabric: 100% Organic Cotton