John Deere Sit n Scoot Tractor Ride On
Watch your child zoom around on their very own John Deere Tractor! 
Carton/shipping box contains two

It comes with an opening hood and squeaky horn for additional play value. It has a built in knee indention allowing the child to scoot around. Tires have an outer band for quieter ride, storage space under hood, stable steering stub axle.
More Information
Care Instructions

Awards
-
Specifications

It is suitable for children ages 18 months to 4 years.
Product dimensions: 53.5 x 30.5 x 39.4cm
Product weight: 1.7kgs
Child weight limit: 27kgs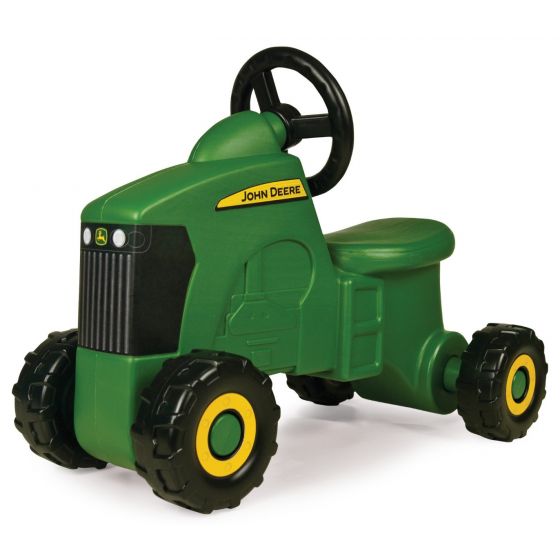 We found other products you might like!