Easy English 100 Words Farm
Play and learn 100 new words with a 3-step method! 
This kit contains a giant farm-themed puzzle with reversible pieces. One side shows an image with its name, and the other side shows the image in the context of a picture of the farm, which needs to be fully assembled to see. All puzzle pieces on the farm picture side have a space for the child to adhese a stick-unstick label with the object's name. Reinforce the learning of the new vocabulary further with the special app!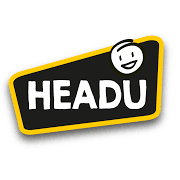 Main Intelligence: Linguistic
Skills: The English language
Learning Objectives: Read your first words with correct pronunciation; Enlarge your vocabulary; Develop fine manual skill
Topic/Context: The farm
Game Type: Puzzle
Instructions: Easy English 100 Words Farm
Quick Instructions:
Children can start by familiarising themselves with the objects on the reverse side of the puzzle piece – this side has the image clearly presented on a white background with its name written below. Children can then search for the name in sticker form on the sticker sheet and flip the puzzle piece over to reveal the image in the context of the full puzzle picture. A semi-transparent box on the picture provides a space for the child to adhese the sticker on to make their own association of the word to the image. As the child is doing this, they can start to lay out the labelled puzzle pieces, ready to assemble the large farm puzzle. The child can work on their pronunciation of the words at the same time using the Easy English 100 Words Farm App. The activity can be done over and over again, thanks to the stick-unstick adhesives.
More Information
Awards
-
Specifications

Age: 4–6 years
Number of players: 1+
Duration: 45 minutes
Contents: Double-face 60x43 cm puzzle consisting of 108 pieces; 108 stick-unstick adhesives
Box Dimensions: 5.50 x 24.5 x 20.5cm
Origin: Made in Italy