COMPLETE Original - Black
COMPLETE in comfort, versatility, and style.
With a classic design and innovative features, LÍLLÉbaby's flagship carrier, the  COMPLETE™ started a babywearing comfort revolution!
The COMPLETE™ Original offers 6 ergonomic carrying positions, our signature lumbar support, and all-over adjustability to keep parents comfortably carrying their little ones from birth through to their toddler years.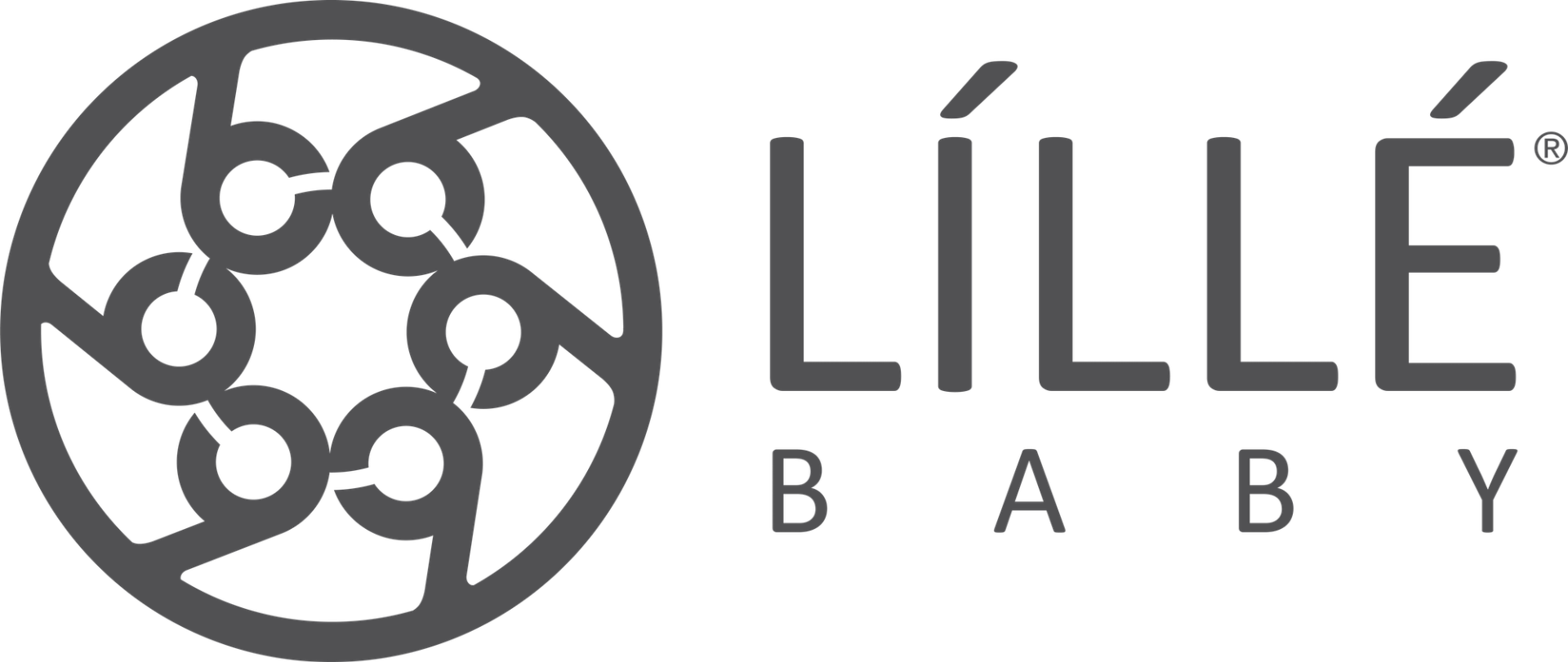 Features:
6 ergonomic carrying positions (pictured below)
Made from 100% Cotton
Adjustable head support for babies developing neck control
Ergonomic, adjustable seat: Infant Narrow / Toddler Wide
Detachable sleeping/sun hood (UPF 50+)
Lumbar support and chest clip
Wide, adjustable and padded waist belt and shoulder straps for even weight distribution
Two-way shoulder straps can be worn backpack or cross-over style
Dual adjustment buckles
Zippered cargo pocket to hold essentials
Easy care: Machine wash on a cold cycle with a gentle detergent and hang to dry. Before washing, connect all buckles and tighten the webbing.
Age range: Newborn to 3 Years +
Weight range: 3.2–20.4kg
ACKNOWLEDGED BY THE INTERNATIONAL HIP DYSPLASIA INSTITUTE AS HIP-HEALTHY.
This product is covered under U.S. Pat. Nos. 8,172,116, 8,424,732, 8,701,949, and under D693,569.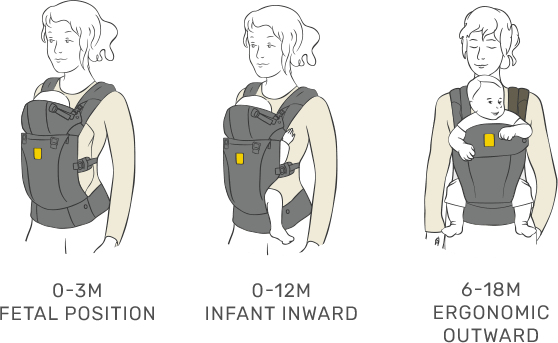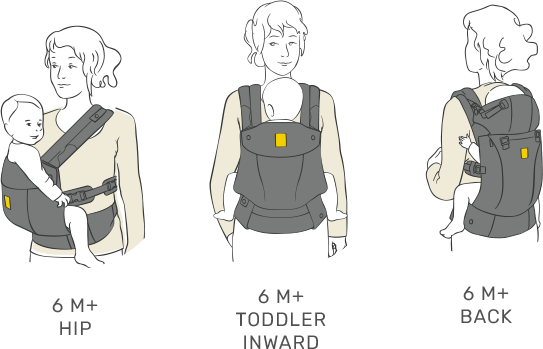 More Information
Care Instructions

Machine Washable
The LÍLLÉbaby® COMPLETE™ baby carrier is machine washable, but spot cleaning or hand washing is always preferred to extend the life of most baby gear. When needed, machine wash separately on cold with mild detergent on delicate cycle. Do not use bleach or fabric softener. Air-dry. Do not iron. Before washing, connect all buckles and tighten the webbing.

 

Awards
-
Specifications

FAQs:


Can I wear my COMPLETE™ with the straps crossed?
Yes! All of the COMPLETE™ carriers may be worn with the straps crossed or parallel.

Can you breastfeed in the LÍLLÉbaby® COMPLETE?
Yes. In order to have the optimal experience we suggest that you play around with the different positions to see what works best for you. We recommend practicing at home a few times in front of a mirror in order to get the hang of it. Wearing a nursing shirt may also be helpful but is definitely not necessary since you can cover up with the hood or the neck support of the lillebaby carrier to ensure privacy. Use extra caution when nursing in your carrier to ensure that baby has a clear airway. Be sure to reposition your baby to a more upright positioning after nursing.

Can I babywear while exercising?
Yes. Once your doctor clears you for exercise, you may want to include your baby. Power walking should be fine when baby is at least 6 months and has developed strong neck muscles. Never jog with a baby carrier.