Click N Go Travel Bottle Warmer
Wondering how to keep your baby happy and well fed while travelling or out and about?

The 'Click n Go' Travel Baby Bottle & Pouch Warmer is the perfect baby milk bottle, breast milk bag or food pouch warmer that is portable, re-usable and heats instantly. But don't just take our word for it, as it was voted best portable warmer in the My Child Awards by Mums in the know!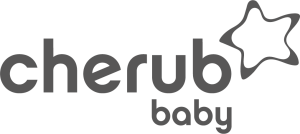 This portable travel baby bottle warmer fits major brands of baby bottles, food jars and pouches. Furthermore, the supplied insulated travel pouch keeps your bottle extra snug and warm and conveniently clips to your stroller handles.
Once fully charged you can keep the travel warmer in your car, or take it out with bub. You can also keep it handy for emergency situations where you need heat in an instant.
The pouch & bottle warmer can be 'recharged' in just 10 minutes to be used again for the next feed. In addition, this portable baby bottle warmer is specifically designed not to heat up too high so you don't have to worry about burning either yourself or your baby!
You can take the warmer on domestic flights and generally on international flights when claimed as an essential baby item required to feed your baby.
What's more, it doesn't need a plug point, nor is it battery powered. In fact, this portable baby bottle warmer needs no power at all! Simply click the metal disc inside the gel pack to heat baby food, formula or breast milk on the go with our click activated heating system. Our 'Click n Go' travel baby bottle warmer not only heats, but it also keeps baby bottles, breast milk bags and baby food pouches warm, and will not overheat.
Features:
Cordless with no electricity or batteries needed!
Compact and portable.
Reusable hundreds of times. Simply recharge it after each use.
Keeps bottle/pouch warm for up to one hour.
This travel baby bottle warmer is perfect for flights, shopping trips, picnics, and camping.
Gel wrap fits major brand bottles, food pouches and breast milk bags.
Won't overheat – this is an ideal warmer for breast milk to maintain nutrients whilst warming.
Gel wrap heats instantly to 52°C which in turn will heat a bottle to 37°C and hold the temperature for up to one hour
What's in the box?
Gel warmer pack
Insulated bottle bag/travel pouch
Cotton boil bag
Instruction manual
More Information
Awards
-
Specifications

Q. If it doesn't use electricity or batteries then how does it heat?
A. Put your lab coat on because we are about to get a bit technical! Inside the gel pouch is a non toxic substance called sodium acetate. Sodium acetate is used in many household applications and is even a food additive (the primary flavouring in salt and vinegar crisps). Sodium acetate freezes at 54 degree Celcius (130 degree Fahrenheit). If you click the metal disc in our gel wrap at room temperature you induce this spontaneous freezing of the sodium acetate and that creates heat. So in short- its real life magic!

Q. How do I recharge it?
A. Simply boil it in a pot of actively boiling water (be sure to read the instruction manual for full details). The crystals in the pouch will dissolve and go back to the original liquid state.

Q. How many times can I reuse it?
A. Hundreds (literally). We've click these pouches hundreds of times at demonstrations over the course of years and they just keep going. Eventually they'll hit retirement but not until you've used it hundreds of times.

Q. How long does it take to warm a bottle, milk bag, food pouch?
A. There is no single answer for this as a frozen bottle will of course take a lot longer than a room temp bottle and it also depends on how much liquid is in the bottle and the shape of the bottle (how much surface contact there is). Here is a general guide based on the gel warmer packed inside the insulated bag and note times may vary

150ml bottle, approx. 15-20 min. Warming from 18 degrees to drinking temp for bub.
240ml bottle, approx. 20-30 min. Warming from 18 degrees to drinking temp for bub.
120ml Food Pouch, approx. 5-10 min. Warming from 18 degrees to eating temp for bub.
180ml Breast Milk Bag, approx. 7-12 min. Warming from 18 degrees to drinking temp for bub.

Top Tip: Pop the bottle/pouch in early. The warmer wont over heat the bottle/pouch! So when bubs ready for a feed you'll reach over and pull out your pouch/bottle warmed to al dente perfection.

Q. How close do I have to time the warming of my bottle pouch?
A. Depending on what you are warming (refer to above Q&A) you can pop in your bottle or pouch anywhere from 30-45 minutes before the feed for best results and rest assured knowing it won't overheat.

Q. How long will it keep my bottle/pouch warm for?
A. The gel wrap will heat up and stay warm for approximately 1 hour, at which point it will start to cool down and crystalize (turn hard).

Q. What if I need to warm 2 or more bottles/pouches whilst I am out?
A. Easy, just be sure to have 2 or more gel wraps with you. They are compact and fit easily into any nappy bag. When you get home you can recharge them together in the one pot.

Q. I recharged it but it went solid by itself. What do I do?
A. This is an easy fix and it just means the crystals hadn't yet fully dissolved in the boiling process. Boil it again and this time for 5 minutes longer than you did before. For full troubleshooting please refer to our instruction manual.