This 5 in 1 blackboard is great for any budding artist. Its a blackboard on one side, a white board on the other and it has a large clip to hold paper for painting, four containers for paint and a useful tray to hold pens and chalk.
Two items per carton

Features:
Blackboard surface
Magnetic whiteboard surface
Paper clip on whiteboard side
Four mini paint pots included
Wooden tray for supplies and four paint pot slots
Includes five sticks of coloured chalk and five sticks of white chalk
Duster included
This Blackboard can stimulate children's interests in drawing, help them develop creativities and expand their imaginations.
More Information
Specifications

Age: 3+ years

Material: Pinewood

Dimensions: 

116 x 58 x 54 cm when in use
116 x 58 x 4cm when folded flat (can unscrew the tray and store as flat)

Awards
-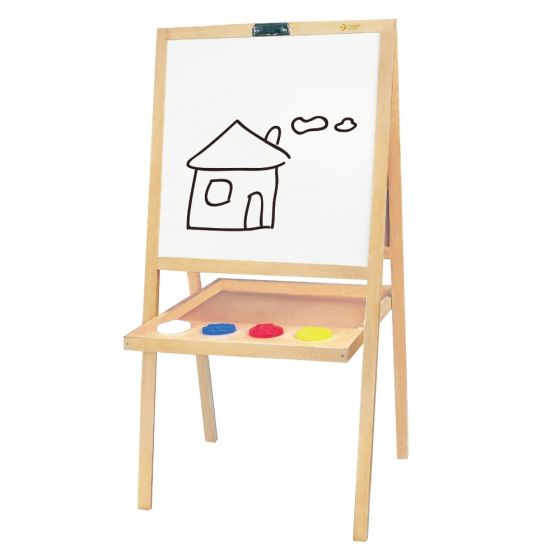 We found other products you might like!