My first memory game!
Using these colourful, jumbo pieces, you can teach your little one how to identify common objects/animals or help to boost their memory by playing the memory game! There are 24 pairs and 48 individual pieces in the set.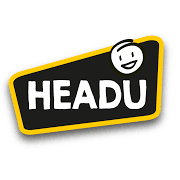 Main Intelligence: Spatial
Skills: Forms and colours; Observation; Concentration
Learning Objectives: Develops Visual Memory; Visual perception; Vocabulary knowledge; Rule-following
Topic/Context: Everyday objects and animals
Game Type: Memory game
Instructions: Baby Memo
Quick Instructions: There are many ways to use these cards to develop a child's visual perception and memory, along with their knowledge of basic vocabulary.
The following activities and games are explained in more detail in the instructions:
- Name the Object: Lay out all the cards and converse with the child about what you see. You can ask questions to direct them or encourage self-led learning where the child may like to point to cards and name as many objects as they can.
- Memory Game: Lay out all the cards and allow the children 30 seconds to study them quietly, looking for as many pairs as they can. Then everyone turns the cards back over and takes turns flipping over two cards at a time, hoping for a match! If correct, keep the pair of cards. If incorrect, they are flipped back over and everyone should take note of what the cards were to try form future pairs! Whoever gets the most pairs wins!
More Information
Awards
-
Specifications

Age: 2–4 years
Number of players: 1+
Duration: 20 minutes
Contents: 36 picture cards
Box Dimensions: 4.60 x 15.4 x 20.5cm
Origin: Made in Italy