All aboard the train! This 75-piece set will provide hours of entertainment for little ones who love trains and construction.
The figure 8 wooden train track includes a bridge and an exit-road to the port, which features a rotating crane that connects to the cargo with magnets! The 3-piece train is also connected by magnets, and there is a boat for transporting the cargo. A variety of colourful, freestanding accessories make up the rest of the set, such as a car, traffic management barriers, road signs, trees, and people. 
Three per carton.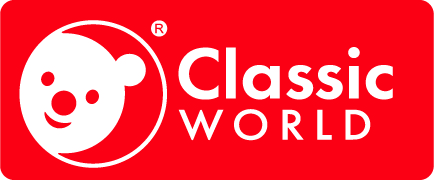 Learning Outcomes: Assembling the track helps to develop problem-solving skills; playing with the set helps to develop world-building and imagination skills, as well as motor skills and coordination.
More Information
Care Instructions

Care Instructions: Do not use chemical-based cleaning products or wash wooden toys directly in water.

Safety Instructions: Do not give toys with small parts unsupervised to children under the age of 3 or who still place items in their mouth.

Awards
-
Specifications

AGE

3+ Years 

MATERIALS

Natural Wood

DIMENSIONS

(Approx. size of set)
96 x 55 x 20 cm

CONTENTS

75 pc