Telling the time and a day in my life.
4 o'clock in the afternoon – otherwise said as 4 p.m. – is playtime! Children will love to play this time bingo game, all while developing an understanding of telling the time. Look at what the characters are doing at each time of day, practice reading skills, and learn how to tell the time in hours and minutes, on an analogue, digital and other types of clock!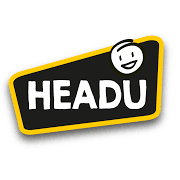 Main Intelligence: Naturalist
Skills: Cyclic and linear time
Learning Objectives: Telling analogue and digital time; Time cycles and concepts; Social skills and following rules; Memory
Topic/Context: A day in my life
Game Type: Bingo
Instructions: What Time is it?
Overview:
This fun board game can be played in two different ways, depending on the required level of difficulty. The easy mode is ideal for children aged 5 to 7, the advanced mode for children aged 7 to 10.
The aim of the game is to teach children to tell the time on both an analogue clock face with hands and on a digital clock. They will begin to understand how minutes and hours work and practise the different ways of expressing the time: for example, saying midnight for 00.00 and midday for 12.00 and so on. The game will also help them recognise and discuss everyday activities performed at different times of day. The cards have been organised to give players an opportunity to categorise daily activities and locate the time of day they usually happen.
The easy version of the game has 15-minute and 30-minute time intervals (09.00, 09.15, 09.30 and so on). The advanced level teaches children to tell the time to five minute intervals (09.05, 09.10...). The rules of the game, in the instructions linked above, describe how to play in advanced mode and also provide some useful tips for the easy play level.
More Information
Awards
-
Specifications

Age: 5–10 years
Number of players: 1+
Duration: 30 minutes
Contents: 1 clock with hands; 7 "My Day" cards; 54 bingo cards; 12 Guess the Time cards; 1 bingo board; Rules
Box Dimensions: 6.1 x 28.5 x 25.5cm
Origin: Made in Italy