This large 5″ video baby monitor gives you the peace of mind and freedom to get on with your life, knowing you can check on your baby at any time.
Only available in selected stores. See your rep to confirm regarding ordering.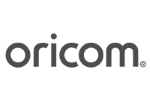 The SC895 features motion auto tracking and a motorised pan-tilt camera controlled through the parent unit. Also includes a room temperature display/alert, infrared night-vision capability, soothing lullabies and white noise.
More Information
Care Instructions

Q: How many cameras can I connect to the one parent unit?
A: The Secure895 can connect up to 4 camera units (CU895) to the one parent unit. The original unit is supplied with one camera. Additional cameras can be purchased from our online store or from your local baby store.

Q: My SC895 is not functioning as it should. What can I do?
A: Check that both the parent unit and baby unit are turned on. Check that the parent unit is charged, or placed on charge. Check that the baby unit is connected to the correct supplied power adaptor. Failing this, please contact Oricom Support on 1300 889 785 Mon-Fri 8am-6pm AEST, or email support@oricom.com.au.

Q: What do I do if "No Link" is displaying on the parent unit?
A: Move the parent unit closer to the baby unit. Try resetting your monitor to avoid busy channels:
1. Turn both camera and parent units off and remove the battery in the parent unit. Leave unplugged for 20 seconds.
2. If you have Wi-Fi in the home, make it busy by streaming a video on YouTube or similar.
3. Turn the camera back on wait for 30 seconds.
4. Plug the battery into the parent unit and turn on.
If the display is still showing "Link Lost", please delete and re-pair the camera as instructed on page 10 of the User Guide. When pairing it is
best to keep the camera and parent units close together (within 1m) and keep clear of all other electronic devices including mobile phones, tablets or computers.

Q: What do I do if there is a high pitched noise coming from the parent unit?
A: Increase the distance between the parent unit and baby unit. Reduce the volume on the parent unit.

Q: Why is the battery not charging?
A: Check the battery is connected to the battery connection in the battery compartment. After a period of time, the battery may need to be replaced due to everyday usage. Please find the part under the accessories tab on the Secure895 Product Page.

Q: How should I setup my Secure895 for optimum performance?
A: To get the best performance, place your baby unit between one and two metres away from your baby. Point the baby unit towards the baby or object you want to monitor. Check that the baby or object is suitably displayed on the parent unit screen.

Q: What is the in use time of the battery?
A: Depending on the usage, the parent unit will work for up to 8 hours on a fully charged battery with power save turned ON. When the battery charge becomes low on the parent unit, the battery icon will turn red. At this point, you need to charge the parent unit.The rechargeable battery pack (supplied) can be charged and discharged hundreds of times, however it will eventually wear out and lose its ability to hold a full charge. When the in-use time becomes noticeably shorter than normal, it is time to purchase a new battery pack.

Q:How do I activate the Lullabies?
A: Press MENU button:
1) Select the Lullabies icon. Press "OK'' button to confirm.
2) Choose the lullaby to play from lullabies list. It will automatically single cycle once you chose a lullaby. Note: If you chose ALL, it will automatically repeat all lullabies on the list.

Q:How do I use the Auto Tracking function?
A: Press MENU button
1) Select Auto Tracking icon.
2) Press "ON/OFF'' to enable/disable this function.
3) With Auto tracking turned on, the camera will automatically follow the movement of an object or person in its sight.

Awards
-
Specifications

Large 5″ colour display
Motorised Pan-tilt camera
Motion auto-tracking
Baby friendly night vision
Parent talk back
Room temperature display and alert
Digital volume control
White noise (womb sounds and vacuum cleaner)
Three soothing lullabies
Motion and sound detection alarm
Multi-camera capable (additional cameras sold separately)
Rechargeable lithium battery included (Parent Unit)
Up to 8hrs battery life (with VOX enabled)

Range:
Up to 150meters under optimum conditions. 
The range is reduced in buildings through walls, doors etc.

For technical support contact 0800 674 266 (11.00am - 7.00pm NZ time, Monday - Friday)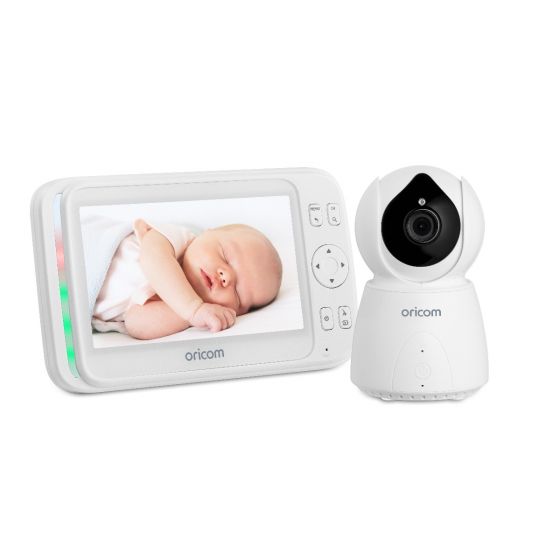 We found other products you might like!