Piece together the extra long farm puzzle and complete the picture with over 100 stickers!
What belongs on the farm? Discover animals, characters, objects, and vegetables – all in sticker form – and study the puzzle to locate where it goes, indicated by a corresponding, semi-transparent shape. Children will develop visual perception with this game and a sense of personal autonomy and confidence.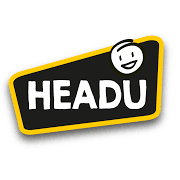 Main Intelligence: Personal
Skills: Worlds in comparison
Learning Objectives: Discover the world outside; Develop fine motor skills; Recognise shapes and outlines; Visual perception
Topic/Context: The farm
Game Type: Puzzle and stickers
Instructions: Farm Puzzle and Stickers
Quick Instructions:
Before assembling the puzzle, the parent (or educator) can do some prep activities, presenting the characters and objects on the farm to the children. Show them the pictures on the sticker sheet and say the name of each thing out loud: "This is a horse!", "This is a dog!", "This is a cow!", "This is the farmer," "This is a scarecrow."
Continue like this, pronouncing the names of the vehicles, the farming equipment and foods from the vegetable garden. Once all items have been presented, ask the children to put the puzzle together. Ask the children to look at the shapes of the items and encourage them to find the matching stickers and to stick them in the right place.
Proceed as follows: each time the children choose a sticker, ask them one of the following questions: "What is this animal called?", "And what animal is this?" or, "What is this food called?", "What food is this?" Who eats this? Before the shape is placed in the correct place, each child should be able to recognise the characters and objects, and say their names out loud.
More Information
Awards
-
Specifications

Age: 3–6 years
Number of players: 1+
Duration: 45 minutes
Contents: 1 long 45-piece puzzle; 106 removable stickers
Box Dimensions: 5.5 x 24.5 x 20.5cm
Origin: Made in Italy