Introducing a versatile and innovative easel crafted to inspire young artists in their creative journey! Tailored to meet the unique needs of children, this multi-functional easel provides a secure and interactive platform for their artistic explorations.
It also includes a duster, two large clips for attaching paper/card, four plastic cups to hold supplies, and magnetic alphabet letters. 
Four per carton.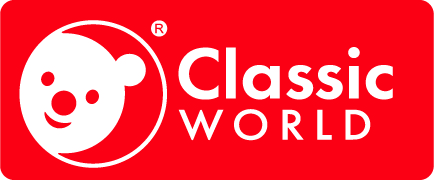 Fueling their artistic development, this indispensable tool offers an array of functions to enrich their art-making experience. On one side, a classic blackboard beckons them to draw and doodle with chalk, while on the other hand, a pristine whiteboard awaits their colorful markers and erasable masterpieces.
Safety and stability are paramount, ensuring a worry-free environment for kids to unleash their imagination. The easel's thoughtful design encourages exploration, fostering a love for art and allowing their boundless creativity to take flight.
With a convenient tray featuring cups for paint, this easel further facilitates their artistic expressions, providing everything they need to bring their visions to life. Embrace the magic of artistic discovery with this remarkable easel, perfect for every young artist's studio.
More Information
Care Instructions

Care Instructions: Do not use chemical-based cleaning products or wash wooden toys directly in water.

Safety Instructions: Do not give toys with small parts unsupervised to children under the age of 3 or who still place items in their mouth.

Awards
-
Specifications

| | |
| --- | --- |
| AGE | 3+ Years  |
| MATERIAL | Natural wood |
| DIMENSIONS | 95.7 x 48 x 47.8cm  |
| Board Size | 38.8 x 43cm |
| CONTENTS | 34 pc |
| Folding | Use allen key |

Contents include:

Easel with blackboard surface on one side and a magnetic whiteboard surface on the other side
Wooden tray for supplies, featuring four paint cup slots
Four plastic paint cups
Duster
Magnetic English alphabet letters
Two large clips