Animal-themed logic puzzles for little ones!
Children will have fun associating many delightful animals with their own young and with the food that each prefers. The self-corrective insertions will help young kids to develop logical thought.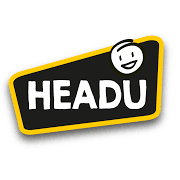 Main Intelligence: Logical-mathematical
Skills: Logical thinking
Learning Objectives: Logical thought capable of making connections and relationships; First naturalistic knowledge; manual skills
Topic/Context: Animals
Game Type: Logic puzzles
Instructions: Logic
Quick Instructions: Match each mother with its baby and favourite food! Children complete these 12 simple 3-piece puzzles and learn to recognize all the animals in them and the food that they like to eat. Once the mini-puzzles have been put together, parents can play with their children by asking them to name the animals and what they eat using questions such as: "Which one is the rabbit? What do penguins eat? Where's the koala?"
There are other variations you can play, which are explained in more detail on the instructions:
- Play with mum or dad
- Challenge your friends (2–4 players)
- Memory game (2–6 players)
More Information
Awards
-
Specifications

Age: 2–4 years
Number of players: 1+
Duration: 15 minutes
Contents: 36 tokens with self-corrective insertions
Box Dimensions: 10.7 x 30.9 x 43cm
Origin: Made in Italy