How We Are Made (Montessori)
My first human body game!
There's lots of fun to be had sorting the shapes and learning to recognise physical and emotional states and identities. Children fit the cards into their matching slots to discover parts of the body, the five senses, facial expressions and much more! Then draw the human body on the whiteboard.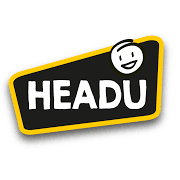 Main Intelligence: Personal
Skills: Identity and autonomy
Learning Objectives: Recognising parts of body; Building own body awareness; Drawing human body; Recognising facial expressions and emotions; Developing sense of self
Topic/Context: The Human Body
Game Type: Bingo, Movement game, and Drawing
Instructions: How We Are Made (Montessori)
Quick Instructions:
The 7 "Discover the Human Body" cards are based on the following categories:
Emotions; Parts of the Body; Body Positions; Stages of Growing Up; Human actions; The Senses; and Body Features: Back and Front
Learning about the Human Body: Use the materials provided, i.e. the cards and self-correcting cutout shapes to present parts of the body, posture, actions, the senses, and the growth stages as a game in a guided teaching activity. The Montessori method and three stages of learning are the framework for conveying the concepts and names that you gradually reveal to the children. This framework is provided in detail in the instructions.
Human Body Bingo: To play the bingo game, give each player a card. Place all the cut-outs in a bag and pull one out at a time, asking: "What's this?" "What's this called?" "Where is it?" The children reply to the questions and, if they have the matching card, they take the cut-out shape and place it in the right space on the card. The first person to complete their card wins!
Human Body Game: To help children become more aware of their bodies, you can organise a simple movement game to be played in an appropriate space or outside. Use the cards and cutout shapes to prompt children to recognise on their own bodies the individual body parts or elements depicted, or alternatively, to make the same positions, or mime an action or growth stage. More details are included in the instructions.
Draw the Body Parts: Using the whiteboard and erasable pen, ask the children to draw their body or the body of one of the characters in the game, pointing out the names of each part that they have already learned. More suggestions around this are included in the instructions.
More Information
Awards
-
Specifications

Age: 3–5 years
Number of players: 1+
Duration: 20 minutes
Contents: 7 "Discover the Human Body" cards; 42 cut-out shapes; 1 small whiteboard; 1 erasable pen
Box Dimensions: 6.9 x 24.5 x 20.5cm
Origin: Made in Italy