Flashcards: Colours (Montessori)
A colour spectrum for little ones!
Red, yellow, blue... Explore the full-colour spectrum, sort by individual colour and by the varying shades within each one. There are several activities to try with the cards, each incorporating Montessori-style teaching methods.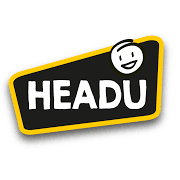 Main Intelligence: Spatial
Skills: Forms and colours
Learning Objectives: Colour perception and recognition; Shade recognition and sorting; Link colours to things in the real world
Topic/Context: Colours
Game Type: Flashcards
Instructions: Flashcards: Colours (Montessori)
Quick Instructions:
Flashcards Colours consists of a pack of 36 flashcards representing 9 colours: red, orange, yellow, green, blue, purple, brown, fuchsia and grey. Each colour is made up of a "master" card, printed both front and back in a solid color, and three other cards: one in the same shade as the "master" card, one in a medium shade and one in a lighter tone. On the back of these colour scale cards, there is a photo of a subject coloured in the same tone as the front. These simple and clear materials, inspired by Maria Montessori's methods, allow children to recognise colours and shades independently.
Detailed in the instructions are several activities to complete with the cards:
- Same Colours
- Organise the Colour Shades
- Coloured Subjects
More Information
Awards
-
Specifications

Age: 2–5 years
Number of players: 1+
Duration: 30 minutes
Contents: 36 cards; Guide with didactic tips
Box Dimensions: 4.2 x 12.2 x 17cm
Origin: Made in Italy