Explore the animals you would find on a farm using this smart book. Download the free app on your smartphone or tablet, and watch the animals come to life in the world of 3D augmented reality. You can feed, listen to, and learn about the animals. You can also take photos and play fun games. Features:
- Read the book and watch the farn animals come to life on your tablet
- Move 3D farm animals around on the fun interactive tablet application
- Feed, listen and learn more about farm animals on the application
- Take photos and play games
Books Available:
Dino, Animal, Ocean, Bird, Farm, Herptile, Bug

All books are designed and based on the latest scientic research at publication.
More Information
Specifications

Age: 5+ years

Publisher: Alzzam Education (2015)

Dimensions: 280 x 227mm

Devices: IPhone, IPad, Android

Designed: IOS 4.3+ and Android 2.2+

Hardcover Book: 32 Pages

Language: English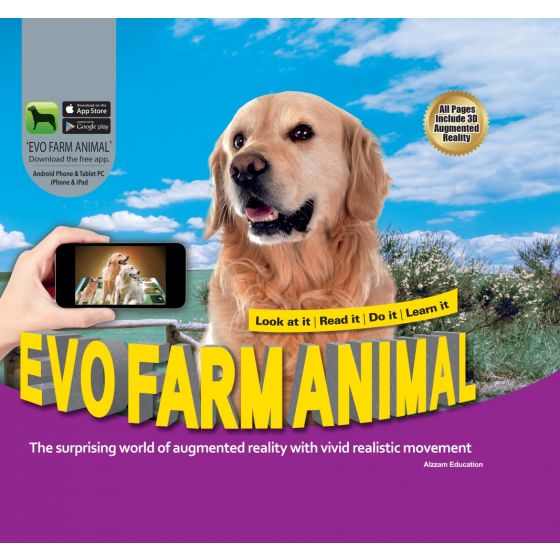 We found other products you might like!