City Select Anniversary Edition
Celebrating 10 years of the City Mini, we introduce to you the Anniversary Series. This series features a heat-sealed athleisure 2-tone knit fabric that is inspired by fashion and lifestyle trends. The soft faux leather accents also add a fashionable look to the seat straps and trimming of the buggy. And did we mention it comes with a belly bar? 
For Parents on the Grow
The City Select offers parents the unique opportunity to customize their Buggy into 18 plus different combinations to exactly suit their family needs. Features:
Patented Quick-fold technology allows you to fold your buggy in one simple step.
Adjustable handle bar with hand brake.
Swivel and Lock front wheel option.
Multi position reclining seat - one hand action.
Each seat has a 20.5kg weight capacity and a 5 point adjustable harness.

Colours Available:
Black/black frame
Charcoal/black frame
Black/silver frame
Anniversary Edition
More Information
Specifications

Weight
Single:
Stroller Weight: 12.7Kg
Weight Capacity: 20.4Kg*
Double:
Stroller Weight: 15.4Kg
Weight Capacity: 20.4Kg per seat*

Dimensions
(L x W x H)
Assembled as a single: 110.5 x 65.5 x 105.4cm
Assembled as a double: 134.6 x 65.5 x 105.4cm
Folded with Wheels: 83.2 x 65.5 x 31.8cm
Folded without Wheels: 67.3 x 52.7 x 28.6cm

Seat Dimensions
Max head height: 53.3cm
Seat back: 22.9cm
Seat to knee: 22.9cm
Shoulder width: 29.2cm
Knee to footplate: 23.5cm
Width of knee: 30.5cm

Wheel size
Two 12" forever air quick-release rear wheels
Two 8" forever air quick-release front wheels

*Weight Capacity is combined weight of passenger, storage and accessory options

Care Instructions

1. Grab some magical pixie dust (aka baking soda) and Castille Soap* (buy this from health food stores, some IGA's & online)
2. Mix these two together 50/50 with some water to make a paste
3. Scrub this paste on with a hard brush all over the areas you want to clean (you can use an old toothbrush to get to those hard to reach parts here too)
4. Rinse off with a hose

Awards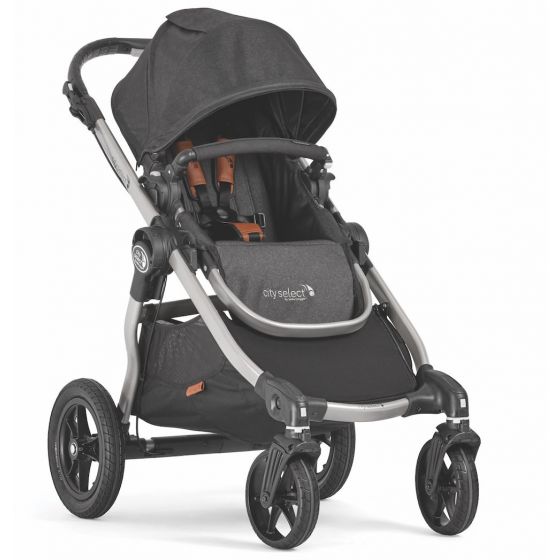 We found other products you might like!